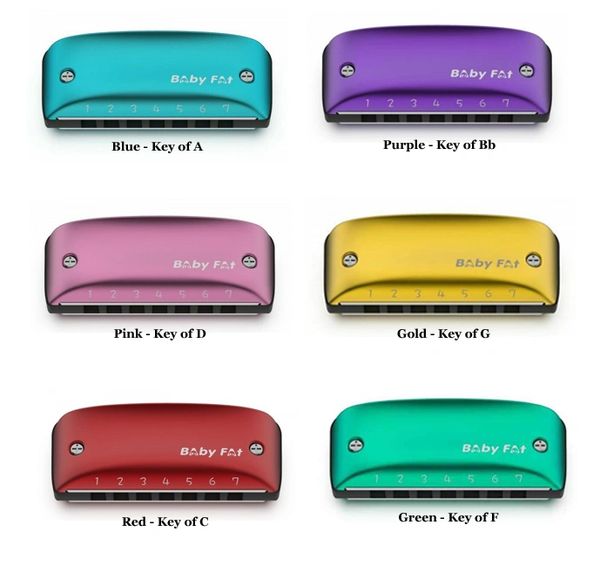 Baby Fat by Kongsheng
The New Baby Fat!
In Standard, Natural Minor, or Paddy Tuning!
This is the newly designed cool looking and easy playing diatonic harmonica from KONGSHENG! It features the first 7 holes of a standard diatonic blues harp.
Kongsheng really paid attention to detail with the Baby Fat! It is designed for professional use using high quality phosphor bronze reeds & brass reedplates. The reed covers have a special finish that gives a soft tone. These feature a very stable structural design & precise machining process. The back is open for greater volume and each harp comes with a lanyard so that you can hang it around your neck! How cool is that?
Item specifics

Tuning: Diatonic Richter
Holes: 7  1-7  on a standard diatonic, no high notes.
Reed Plate Material: Phosphor Bronze
Cover Plate Material: Aluminum
Comb: Resin
Type: Richter Diatonic
Reviews