Boker "Red Shield" Black Jigged 3 Blade Stockman 110739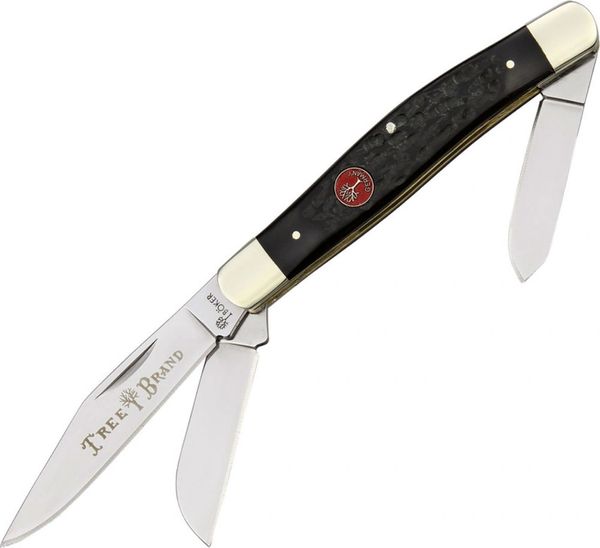 Boker "Red Shield" Black Jigged 3 Blade Stockman 110739
Boker "Red Shield" 
Black Jigged Handle 3 Blade Stockman 110739
Three principles are combined in BOKER knives: A tradition of know-how in the forging and processing of high-grade steel into strong and robust blades. Extreme longevity is the objective. The second criterion is the precise processing of the individual parts. Exact and solid - designed for the highest serviceability. And of course - outstanding workmanship reflected in the shaping and beauty of the knives, supported by high-grade materials used in the knife body.
The Return of the Red Shield takes you back to the roots of Boker® pocketknives in the US. For many years, if you wanted a Boker knife, you went to the local hardware store. Just like a hammer or pliers, the knife was viewed as a working tool. There were a handful of knife patterns created by Boker with specific blades for specific tasks. The red shield was created to designate these "core" patterns. A "Red Shield" knife gave you assurance you were buying a solid work knife, made from high quality materials and backed by a lifetime warranty.
High carbon stainless steel blades with "Tree Brand" master embellishments
Black jigged synthetic handle
Brass liners
Nickel silver pins, bolsters and red filled shield
2-7/8" Clip point blade
2-1/16" Sheepfoot blade
1-7/8" Spey blade
Blade Thickness: 1/16"
Blade Widths: 9/16", 1/2", 7/16"
4" closed
Made in Solingen, Germany
Reviews