Easttop Blues Harmonica T008S with Welded Reeds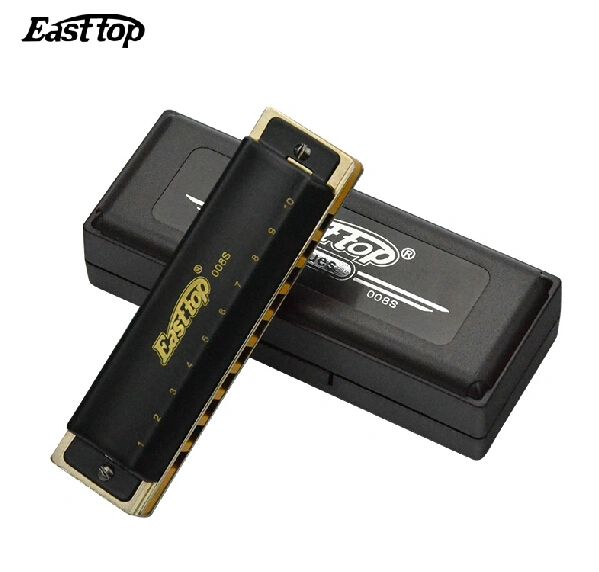 Easttop Blues Harmonica T008S with Welded Reeds
Easttop Blues Harmonica
Model: T008S
Hot New Harp from China with welded Phosphor Bronze Reeds! Plays great and comes in a solid plastic case! Try one!
I tried Easttop harps a few years ago at NAMM, the National Association of Music Merchants trade show and was surprised at the high quality. I recently tried out this model and was very impressed --shocked in fact at how good they are. I bought a limited number in the four main keys as a trial offer. I may buy more models and chromatics as well. If you have wanted to try this brand out here is your opportunity. I think you will be pleasantly surprised as I was.
Details:
Color: Black
Weight: About 83g
Size: 100*28*18mm
Number of holes: 10 holes
Comb Material: Resin
Reed material: Phosphor Bronze
Base plate: Copper base plate
Features:
* 11 sealing screws, tightness even better, sound more full.
* Stainless steel screws, corrosion-resistant, waterproof and strong, not easy to rust.
* Phosphor bronze reed, corrosion resistance.
* Thick copper base plate, harmonica net weight is about 83g, base plate thickness is 1.2mm.

Reviews