Hohner Special 20 Harmonica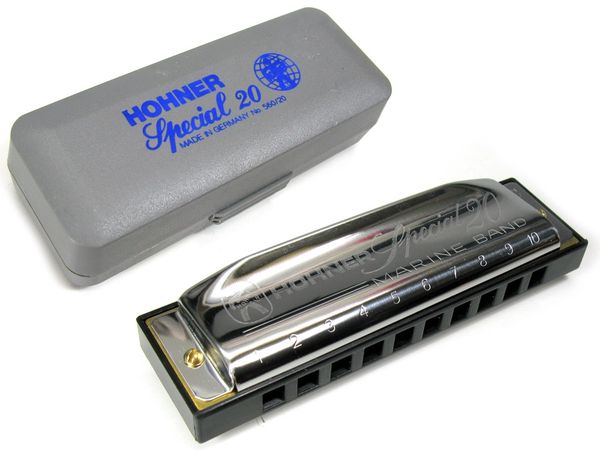 Hohner Special 20 Harmonica
Hohner Special 20 Harmonica
Awesome response, superior bendability and the sweetest tone ever. The Special 20 harp is the first choice for those learning to play. Its special airtight design makes it the most recommended go-to harp for harmonica players of any style, including blues, country, folk or rock. The plastic comb doesn't absorb moisture making it longer lasting. Harp of choice of harmonica virtuoso John Popper (of Blues Traveler), the amazing Sugar Blue, and played by Bob Dylan on his 2007/08 tour. Chances are your favorite player has several of these harps in his case.Durable plastic comb with recessed reed plates for playing comfort. The stable, airtight construction and full sound make the Special 20 one of the most popular diatonic models.
Reeds: 20




Reedplates: Brass; 0.9 mm




Comb: Plastic




Length in cm: approx. 10.0



PLEASE NOTE: A HARMONICA CANNOT EVER BE RETURNED TO A DEALER ONCE IT HAS BEEN PLAYED! THIS IS FORBIDDEN BY HEALTH REGULATIONS AND ALSO MANUFACTURER'S POLICIES.  If there is a manufacturing defect or problem with a new harmonica it can be returned to the Hohner USA service center for warranty service. I will be happy help you with this process if needed.
Reviews