Kongsheng Sunrise Harmonica SEALED WOOD COMB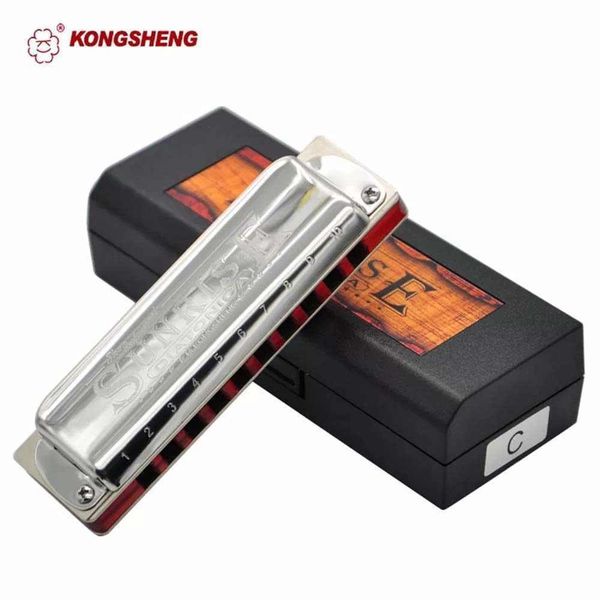 Kongsheng Sunrise Harmonica SEALED WOOD COMB
Kongsheng "Sunrise" Harmonica
With a Sealed Wood Comb!
This model features a sealed wood comb and an open back. The design is similar to the Manji, but with sturdier covers. The reeds are Phosphor Bronze and welded in place. Essentially this is the same model as their Soloist, but with a sealed wood comb. These have been getting rave reviews in the harmonica world!
Yes, some high quality harmonicas are actually now being made in China. It was bound to happen.  I have some other models and will also have Kongsheng chromatic in stock as soon. You will be pleasantly surprised by these harps, just as I have been.
Designed for the professional:
High quality phosphor bronze reeds & brass plates
Stainless steel cover with engraved pattern
Sealed wood comb
Stable structural design & precise machining process
Tuning: Diatonic
Number of Holes:10
Reviews