Lee Oskar Harmonic Minor Harmonica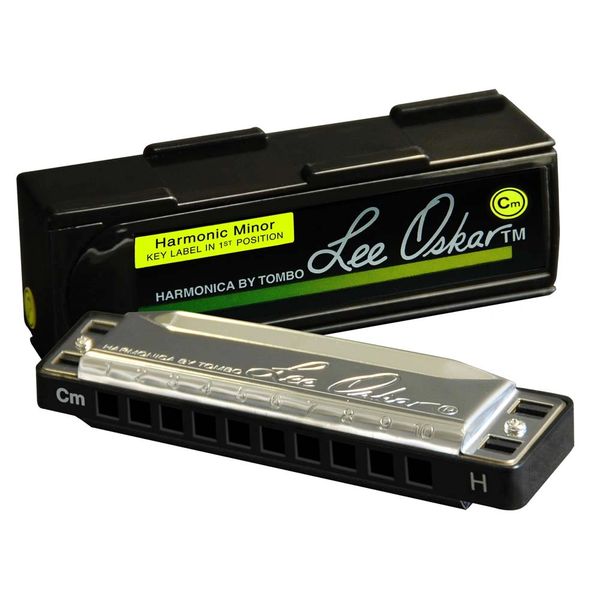 Lee Oskar Harmonic Minor Harmonica
Lee Oskar Harmonic Minor Harmonica
The Harmonic Minor tuning has a very soulful, Eastern European sound and was used for one entire side of Lee Oskar's highly acclaimed first solo album.
This multi-cultural harmonica is designed to play Traditional Ethnic Music that is important to the heritage of many cultures. MINOR Eastern European, Gypsy, Yiddish, Mediterranean, Middle Eastern, Asian and European/American folk music, as well as various selections of jazz and classic show tunes, can be played easily with this harmonica.
This fabulous tuning is set up to play HARMONIC MINOR MUSIC easily, without straining the lips, the lungs or the mind! All of the notes and chords that were missing on the Major Diatonic for playing Harmonic Minor songs are right there on the this harp. This is tuned in First Position, Straight Harp.
EEZYREEDER IS AN AUTHORIZED LEE OSKAR DEALER. NO AUTHORIZED DEALER IS ALLOWED TO CHARGE LESS THAN $37.99 FOR A LEE OSKAR HARMONICA. ALSO PLEASE NOTE REGARDING RETURNS:

LEE OSKAR HAS A VERY STRICT POLICY REGARDING RETURNS. THERE ARE NO RETURNS ALLOWED AND ALL SALES ARE FINAL. IF THERE IS AN ISSUE WITH A NEW HARMONICA IT MUST BE RETURNED TO LEE OSKAR USA FOR WARRANTY SERVICE, NOT TO A DEALER. LEE OSKAR STANDS BEHIND THE QUALITY OF THEIR PRODUCT.A HARMONICA CANNOT EVER BE RETURNED TO A DEALER ONCE IT HAS BEEN PLAYED! THIS IS FORBIDDEN BY HEALTH REGULATIONS AND ALSO MANUFACTURER'S POLICIES.  If there is a manufacturing defect or problem with a new harmonica it can be returned to the USA service center of the manufacturer for free warranty work. I will be happy help you with this process.
Reviews