Lyra SC12 Chromatic Harmonica by Kongsheng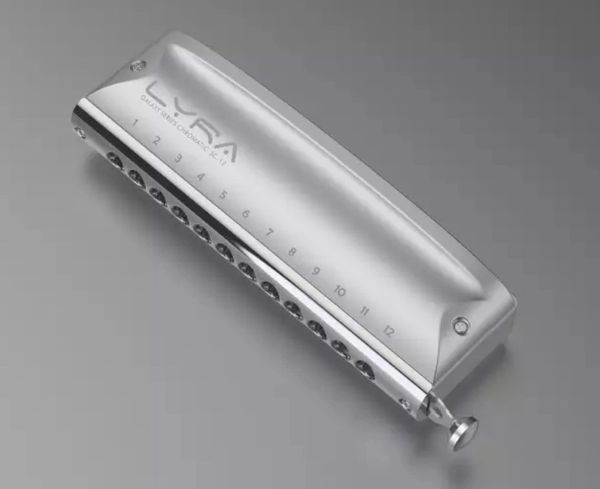 Lyra SC12 Chromatic Harmonica by Kongsheng
Kongsheng Lyra SC12 Chromatic Harmonica
Available in C, A, G, and C Gold
The new Kongsheng Lyra SC12 chromatic harmonica in their Galaxy series is an amazing harp! It has a solid aluminum comb and a great rounded mouthpiece. This harp really plays great! It plays like chromatics that cost much more! You won't regret this. 
Each harmonica is packed in its own deluxe lined zippered case. Excellent harmonicas are now coming out of China. This is a great design and smooth player!
>12 hole, 48 reeds, 3 octaves, full chromatic scales
>Exquisite craftsmanship resulting in excellent fit and finish
>Aluminum comb provides a never-warping, never changing air-tight seal
>Round holes provide a more natural, airtight lip-to-harp connection
>State of the art design that features a slide bushing that keeps slide fast and quiet
>Launched at the 2019 SPAH convention where it made a big splash!
>Buying a Lyra from us gets USA customers full warranty support
EEZYREEDER IS A FULLY AUTHORIZED KONGSHENG USA DEALER!
Reviews