Seydel Session STEEL Blues Beginner Pack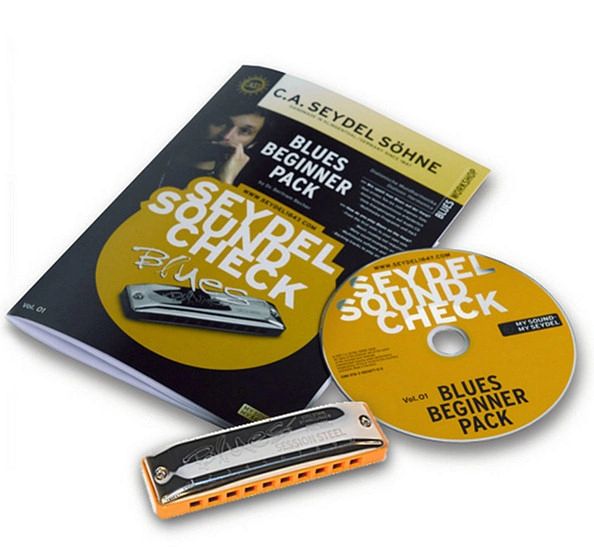 Seydel Session STEEL Blues Beginner Pack
SESSION STEEL Harmonica in C & introductory booklet & Audio-CD & Multimedia-Program for Mac/Windows/Linux
from the first note to your own solo

music reading not required

many sound examples on CD

multimedia software and mp3s

backing tracks to play along with

with convenient leather pouch

Comes with high-class SESSION STEEL Blues harmonica with SEYDEL's unique Stainless Steel reeds - lives about 5 times longer than comparable brass-reeded models.

This workshop delivers the core knowledge of experienced harmonica players in a condensed format, presented in an educational and fresh style. All necessary topics are covered. Play music without reading the notes. Learn also on the computer - the workshop is additionally provided through easy-to-use multimedia-software on CD.

This guide will give you those tips and 'eureka' moments a beginner harmonica player would otherwise need a long time to discover.
Reviews